Posted by Cory List on 31st Aug 2015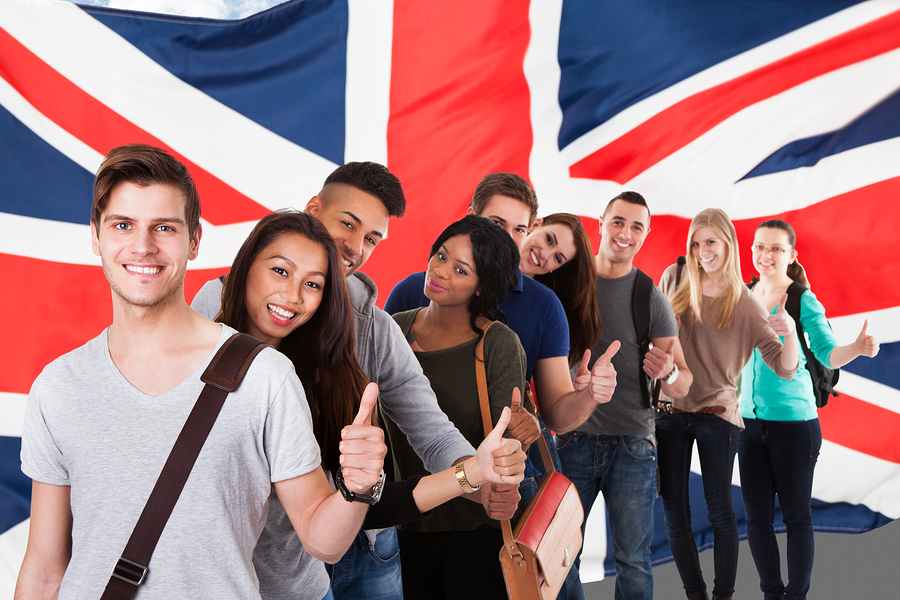 Being the birthplace of the English language, the United Kingdom has been highly regarded in its quality education. Two of the most prestigious universities in the world, Oxford and Cambridge, plus a 99% literacy rate, bear witness to the grandiose of human capital in the country. However, the education system across the nation is a bit decentralized. To understand the educational footprint in the UK, it is worth looking at the individual regions of England, Scotland, Northern Ireland and Wales separately, as each country has its distinctive academic system and student demographics.
The schools of England
England is the largest and most populous among the four united countries. Hence, it is where most schools and students reside, having a student population of about 8.4 million distributed in 24,317 schools as of January 2015. This figure already comprises 83% of the student population of the whole UK. Furthermore, the number of students increases every year by about 1%. The gender makeup of students is more or less equal. Meanwhile, ethnicity gives more significant numbers as 26-30% of primary and secondary pupils may be categorized as of ethnic minority (Asian, Black and Mixed cultures) with the rest being of Caucasian British descent.
Education in England can be broken down into six key stages. The first three covers nursery and primary schooling, while the fourth to sixth stage comprises secondary education. The sixth stage, which is usually called further education, introduces the student to vocational-type disciplines in preparation for tertiary studies. Approximately 93% of primary and secondary school students subscribe to state-funded campuses. There are about 16,766 state-funded primary schools and 3,329 state-funded secondary schools, thereby comprising 69% and 14% of the total school count, respectively. The remaining fraction consists of nurseries, private schools and special institutions.
Large student populations require an equivalent steady teaching force. On the average, the pupil-teacher ratio in England is 17.1. There are about 454,900 (full-time equivalent) teachers as of 2014 and three out of four faculty members are female. Most faculty members are younger, as roughly 60% of teachers have ages less than 40 years old. The mean annual salaries of teachers in primary and secondary schooling range from £34,000 to £37,000 in recent years.
All is well in Wales
Wales may be have a smaller population and land area compared to England, yet the country has been more true to its roots as a large sector of student population is thought in its native tongue. About one-third of the total number of schools (489 out of 1595 total schools) uses Welsh as primary medium of instruction. With a student population of 465,704 and a teaching force of 24,510.8 FTE, pupil to teacher ratio is set at 18.4. The percentage of minority students in Wales is smaller at 9.5%.
Northern Ireland remembers
The Northern Irish education system closely resembles that of Wales and England but what sets them apart is the profile and nature of their schools. There are 1,180 schools in Northern Ireland, 836 of which are primary schools and 208 are for secondary education. Primary schooling may be essentially classified as Controlled (under a legal board composed of Protestant groups) or Catholic-maintained, with each group making up about 45% of primary school count. As for secondary schools, one-third of the population adopt the grammar curriculum. The sectarian makeup for secondary schools also appears to have more Catholic schools at 46% against Protestant or Presbyterian controlled campuses with 33%. Overall, there are a total of 329,295 primary and secondary students in the country and the pupil-teacher ratio is somewhere between 16-17 students.
The Scotland focus
In Scotland, schools differ from those of the other kingdoms as they offer a broader range of subjects, more particularly in secondary schooling. In fact, the term "high school" originated in the country. Demographics also show more focus on teaching. In 2014, the collective primary and secondary student population of 676,955 is schooled by 50,814 educators. Thus, the ratio of pupil to teacher ratio is lower at 13.6 allowing teachers to give more attention to their students. In addition, four academic years is intended for tertiary school as compared to their other UK contemporaries with only 3 years. The Scottish parliament also stretches its focus on school estate as the fraction of establishment having good and satisfactory schooling conditions is high at 83%. This percentage has increased by 20% in 7 years mainly due to investment and refurbishing efforts.
Higher education in whole of UK
Students may enter tertiary education as early as 16 years and may come in being full-time students or part-time working pupils. About 40% of the studying population have ages more than 25 years old. Typically, a university degree starts with three years of bachelor's studies (with the exception of Scotland's four-year program). Students aiming for higher learning may follow with a 1-2 years master course and then a three-year post-doctorate degree. Among the famous universities across UK are: Oxford, Cambridge and the University of London in England; Queen's University in Belfast, Northern Ireland; Edinburgh University and University of Glasgow in Scotland; and in Wales, Cardiff University and University of South Wales.
Nearly 2.56 million students enroll in higher education across different disciplines such as Medicine, Sciences, Engineering, Business and Communication, Culture and Education, annually. The gender makeup is around 57% female and 43% male. Roughly 53% are enrolled in their first degree and the remainder are in the post-graduate level. In this stage, the percentage of women taking graduate studies is higher than men by only 3%. More male students take engineering and business courses, while the population of female students are almost equally distributed in all disciplines. About 15% of tertiary students came from overseas.
The cost of higher education in the UK may vary based on region. As an example, for "home students" in England and Wales, tuition may cost up to £9,000 as compared to Northern Ireland where tuition would reach up to £4,000. Overseas pupils may be incurred more than £12,000 due to boarding and assessment costs. These values may be costly but future earnings counterpoise these figures. On the average, the salaries of recent graduates would range from £24,000 to £34,000. Employment rate for newly graduated individuals is also high at about 86% in six months' time.
Education in the UK sovereigns follows the primary, secondary and higher education stages, and the countries only slightly differ in their demographic profiles. The more populous England provides more school and university options. The smaller Wales focuses more on its Welsh origins. Northern Ireland deploys more sectarian-based and grammar-sensitive academic institutions. Lastly, Scotland focuses more on the learning of students having more faculty, improved studying condition, and upgraded curricula. The UK is also the seat of higher education having some of the best universities and providing better returns of education to its graduates.
Reference links:
https://www.gov.uk/government/statistics/schools-pupils-and-their-characteristics-january-2015
http://gov.wales/statistics-and-research/schools-census/?lang=en
http://www.deni.gov.uk/index/32-statisticsandresearch_pg/32-statistics_and_research_statistics_on_education_pg/32_statistics_and_research-numbersofschoolsandpupils_pg/32_statistics_and_research-northernirelandsummarydata_pg.htm
http://www.gov.scot/Publications/2014/12/7590/downloads#res465732
http://www.educationuk.org/global/articles/higher-education-costs-scholarships/
https://www.gov.uk/government/publications/tracking-international-graduate-outcomes-2011