Posted by Cory List on 19th Jan 2018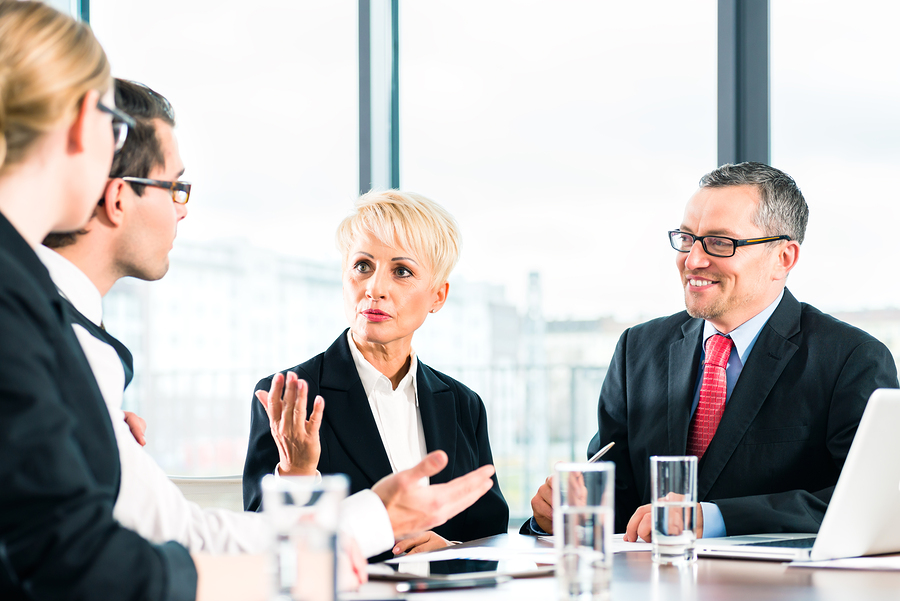 Professionals who practice law in the United Kingdom are regulated depending on their specific area of training and expertise.
There are separate regulators who deal with the different types of lawyers in the United Kingdom, on a day-to-day basis.
The following are the classes of legal professionals in the United Kingdom, together with the relevant licencing bodies that oversee their particular professions:
Solicitors
A solicitor is a licensed professional who carries out specific legal activities, after having completed specialized studies and training. These services are called reserved legal activities. In England and Wales, the current reserved legal activities are:
-Administration of oaths
-Advocacy
-Conveyancing
-Litigation
-Notary
-Probate
Solicitors Regulation Authority – Regulating the Solicitors Regulation Society is the independent regulatory body of the Law Society that also regulates other types of individual and firms.
The number of solicitors in the United Kingdom as of the end of 2010 are as follows
City London 20,245
Rest of inner London 23,543
Greater London 43,788
South East 12,112
Eastern 7,330
South West 5,660
West Midlands 7,847
East Midlands 4,466
Yorkshire & Humberside 7,652
North West 12,293
North East 3,087
Wales 3,683
Outside England/Wales 6,602
Unknown 3,344
TOTAL 161,652
Barristers
As opposed to Solicitors, Barristers are lawyers who have traditionally possessed the role of handling cases for representation in court, both for the defense, and for the prosecution.
Barristers are regulated by the Bar Standards Board – which is the independent regulatory arm of the Bar Council.
A significant majority of barristers practice in the London area. At the end of 2014, the total number of practicing barristers was at 15,716.
Legal executives
Chartered Legal Executives in the United Kingdom have their own education and training requirements. Practising legal executives are eligible to become partners in law firms and are even eligible for certain judicial appointments and as advocates, under certain conditions. As trained professionals in the legal profession, they are also subject to stringent regulations and a code of ethics, just as barristers and solicitors. They usually specialize in specific areas of practice such as personal injury, residential and commercial conveyancing, family law, employment law, immigration law, wills, probate, trusts
Legal Executives are regulated by the ILEX Professional Standards Board, and is the independent regulatory arm of the Institute of Legal Executives (ILEX).
Chartered Institute of Legal Exexutives or CILEX, has around 20,000 members, who are either paralegals, legal professionals, or qualified Chartered Legal Executive Lawyers. There are 7,500 such lawyers.
Based upon a breakdown survey done in 2012, the following is a breakdown by county of practicing Legal Executives:
1. East Midlands 1,420
2. East of England 1,600
3. Greater London 2,260
4. North East England 660
5. North West England 2,240
6. South East England 4,280
7. South West England 3,240
8. West Midlands 1,760
9. Yorkshire and the Humber 1,660
10. Wales 920
In addition, a significant percentage, 74%, of the membership, are women, and 4% are disabled.
As to age, the following is a percentage breakdown:
20 or younger 1.5%
21-25 7.9%
26-30 12.8%
31-35 11.7%
36-40 9.3%
40-49 30.2%
50-59 20.5%
60-65 5.3%
Older 0.9%
Licensed Conveyancers
A Licensed Conveyancer is a specialist in the legal professional in the United Kingdom who has been trained to deal with legal aspects of property.
The tasks of a licensed conveyor might include the following:
Taking instructions from a client regarding sale or purchase of land or property.
Conducting searches in relation to the land or property with local authorities.
Advising their clients of costs incurred, such as stamp duties land tax and legal fees
Drafting contracts to set out the terms of the sale of a piece of land or property
Coordinating with mortgage lenders, such as banks and building societies, to ensure these parties have all the relevant information
Paying expenses on behalf of the client such as stamp duties and estate agent fees
A licensed conveyor's role is very similar to that of a solicitor dealing with a land and property transactions.
The Council for Licensed Conveyancers regulates Licensed conveyancers. The latest roster of conveyancers shows a total of 1,287 practicitioners.
Patent and Trademark Attorneys
Any individual can perform work at the UK Patent Office. However, the titles of "Patent Attorney", "Patent Agent", and "Registered Patent Attorney" (or"Registered Patent Agent") are reserved for those duly qualified through specific licensing. The title "Patent Attorney" can also be used by solicitors as long as that patents are within their area of competence. A "Patent Agent" is a person who has passed the relevant specialized examinations
Intellectual Property Regulation Board (IPReg) – Regulates Patent and Trade mark attorneys, it is the independent regulatory arm of the Chartered Institute of Patent attorneys (CIPA) and the Institute of Trade Mark Attorneys (ITMA).
Costs Lawyers
Costs Lawyers are trained to deal with a wide range of issues arising from legal costs. Legal costs are defined as the remuneration of legal representatives, such as solicitors and barristers, which are controlled by statute or common law.
Costs lawyers are regulated by the Costs Lawyer Standards Board (CLSB) – and is the independent regulatory arm of the Association of Costs Lawyers (ACL).
The membership[directory of the Association of Costs Lawyers in the United Kingdom shows a total of 587 practictioners available for contact.
Notaries
In the United Kingdom, licensed notaries perform the following duties:
-Authenticate company and business documents and transactions
-Prepare and witness power of attorney for use overseas
-Deal with purchase or sale of land and property abroad
-Authenticate documents for immigration or emigration purposes, or to apply to marry or to work abroad
In order qualify as a notary public in England and Wales, it is necessary for the candidate to have earned a law degree or previously qualified as a solicitor or barrister withing the past five years. They then to take a two-year distance-learning course designated as the Postgraduate Diploma in Notarial Practice.
The Master of the Faculties regulates notaries.
References:
http://www.conveyancer.org.uk/Updates/Data-for-Comparison-Websites.aspx
http://www.cipa.org.uk/pages/about-careers
http://www.conveyancer.org.uk/Updates/Data-for-Comparison-Websites.aspx
http://www.associationofcostslawyers.co.uk/about-acl/the-role-of-a-costs-lawyer/
http://www.thenotariessociety.org.uk/